The solid leather braces Lyle Kent wears himself have proven popular with many Outback station men, and we received requests from customers to purchase "Lyle's" braces. As with all Kent Saddlery products, Kent Saddlery mens' braces are strong, and will stand the test of time and everyday use.  This is the new style with combination rear clips.
Benefits of braces:
Practicality – Most importantly, provide support to hold your pants up!;
Health – Braces help maintain good posture;
Style – Braces are certainly making a come back in fashion, for older men, and younger alike, from Outback ringers, to city hipsters!;
Looking good – especially if you're carrying a bit of extra weight, braces create a vertical eye path to give a slimming effect.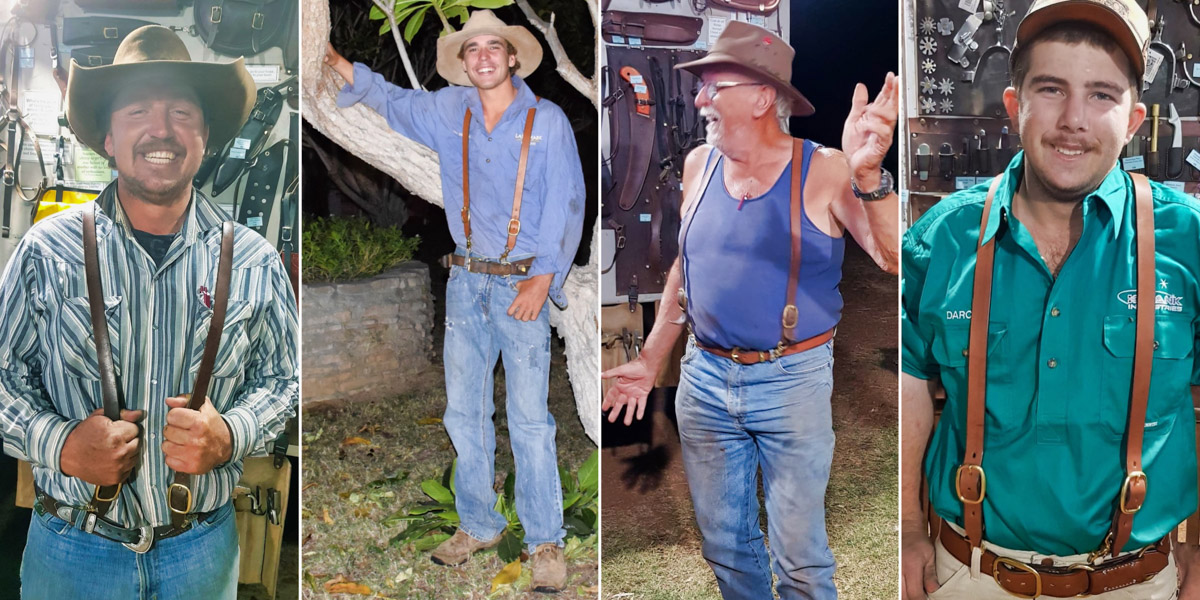 Image 1: At Clifton Hills Station, SA, Lyle's hand made leather braces were the topic of conversation! There wasn't a set of new ones on board the truck shop, so Pete Nunn was keen to give Lyles a try! He ordered a set immediately, planning to wear them in 'The Fashions of the Field' at the Birdsville Races which was happening a few weeks later.
Image 2: Harry Alick, from Fossil Downs Station (Fitzroy Crossing, WA), was another one of an increasing number of young men (so far!) who have purchased a set of Kent Saddlery braces. Lots of "encouragements" from onlookers were mentioned as this photo shoot took place! One being, "EmBRACE it, Harry, emBRACE it!".
Image 3: In 2018, Col Trotyer purchased a set of Kent Saddlery braces which he wears 'all the time'. And so, in 2019 he returned to the travel shop to match them up with a belt. Watched by partner Chris Alexander (Yarrie's cook extraordinaire) and Lyle (belt hole puncher extraordinaire), he was clearly satisfied with the finished product! Thanks Col!
Image 4: Darcy Lohse, working for the Krank Industries contracting team at Brunchilly Station, proved that Kent Saddlery braces look great and are practical for any age group – as are Kent Saddlery handmade belts and pouches!