Description
Kent Saddlery are excited to have produced this beautiful coffee table book:
"Stories of Australian Country People" ~ By Helen Kent.
Queensland family owned and operated Kent Saddlery, is the only Saddlery in Australia that travels the huge distances right across Northern Australia, covering Queensland, NT, Kimberley and south to the Pilbara with their travelling shop. Since 1988, every year, Lyle and Helen Kent have made this extensive journey, visiting up to 140 cattle stations.
Their annual trip has become more than a welcome tradition to every station that they visit. Not only because there aren't any other saddlery companies or hawkers who are prepared to commit to travelling the huge miles, but more so, Lyle and Helen have established so many friendships and become widely well-known over the years with such a vast number of station people right throughout Northern Australia.
For this reason, it is more than unique the tradition they have established…it is iconic…
Worthwhile noting, a number of Helen's stories have already being listed with the National Archives, due to their historical value and significance. Based on all of this, if anyone was in the position to produce a book on station people, sharing their stories and way of life throughout Northern Australia, it should be Lyle and Helen Kent….
The coffee table book will include stories such as Ted Fogarty's…
You do the work
Deserts, rivers, droughts and floods shape and sharpen a life and Ted Fogarty has lived a long life, intimately connected to all four of these influences. Ninety years ago he was born at Vesty's Delamere Station, "out from Katherine you know?"…..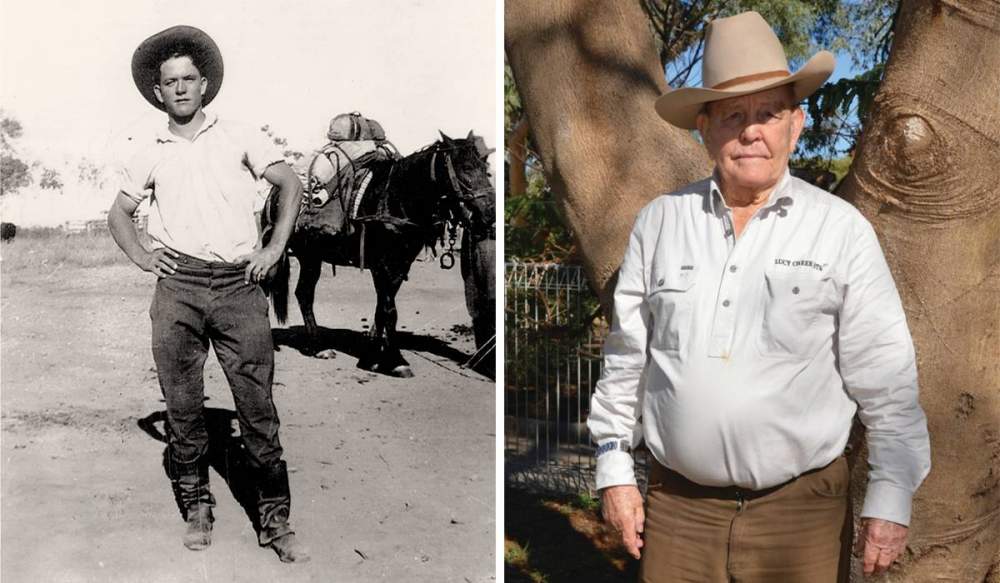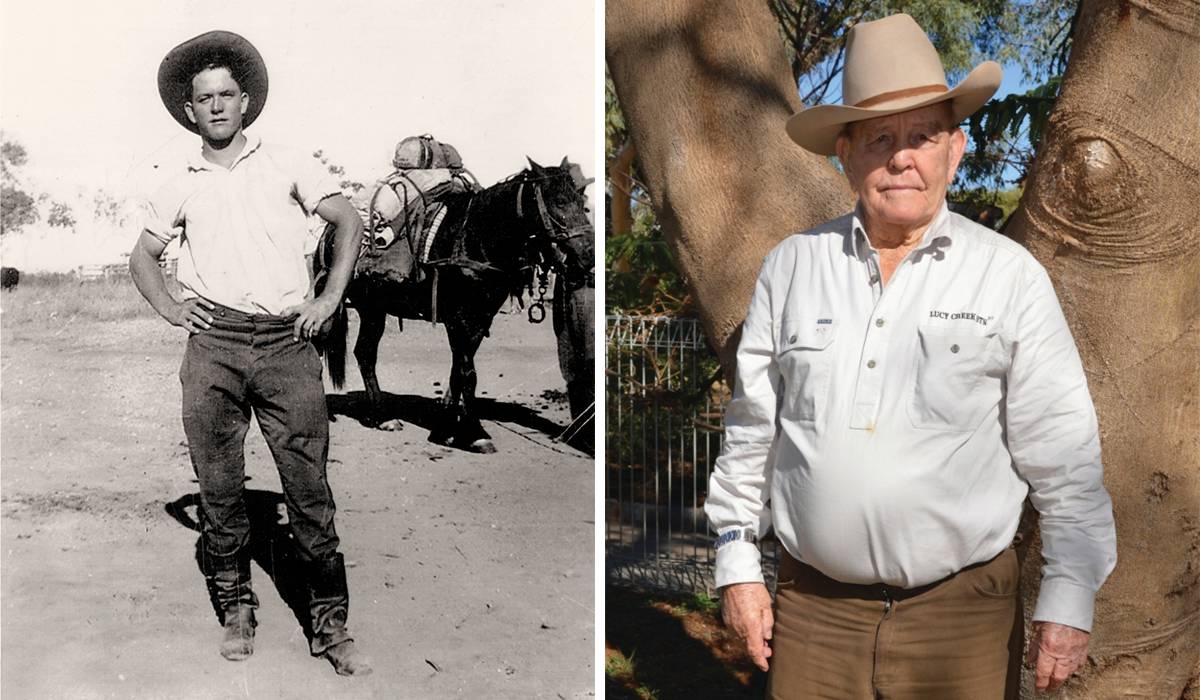 Ted Fogarty in 1940 and then in 2013.
and Ernie and Kylie Camp's…
Fifty years of Family, Floods and Favour
Mugs of tea have been poured, and a plate of freshly baked Anzac biscuits sits in the middle of the table, begging to be dunked and enjoyed. Overhead, a metal mobile clinks happily in the lunch time breeze….


Family Photo: Kylie, Ernie, Aidan, Natasha, Zara & Shannon and "The floods"