Stories of Australian Country People
A COFFEE TABLE BOOK – BY HELEN KENT
This is a book of stories about Australian country people; stories about their lives, past and present, about their hopes and dreams, their joys and sorrows.
This is a book of stories about children, young people and families. It's about older Australians who have stories and tales from days-gone-by. This is a book of stories about ordinary Australian country people who through their lives have brought encouragement and challenge, joy, hope and love to others.
This is a book of stories about the Australian landscape and the impact it has on the people who rely on it for life and a livelihood.
Hopefully some stories in this book will make you laugh and others will make you want to cry.
This is a book of stories about Australian country people who live mainly in small communities. Arising from a desire for a distinctive lifestyle and with mutual respect and friendship, these people are intrinsically connected throughout a big country.
by Helen Kent
Experience the uniqueness of outback life
This beautiful book showcases stories and photos of country people from throughout the Kimberley, Pilbara, Queensland and the Northern Territory.
Over 35 captivating stories, including…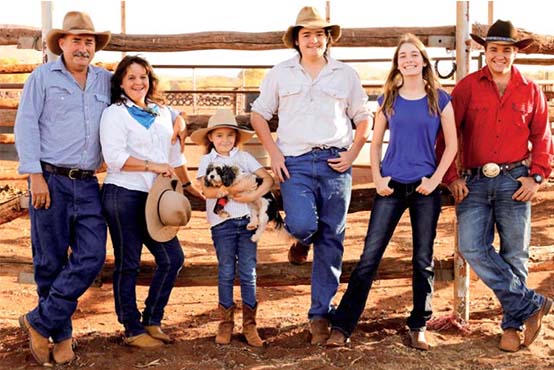 Michael and Julie
Yalleen Station, Western Australia
"Still Smiling"
Steve and Bridget
The Top End
"We've worked together – every day."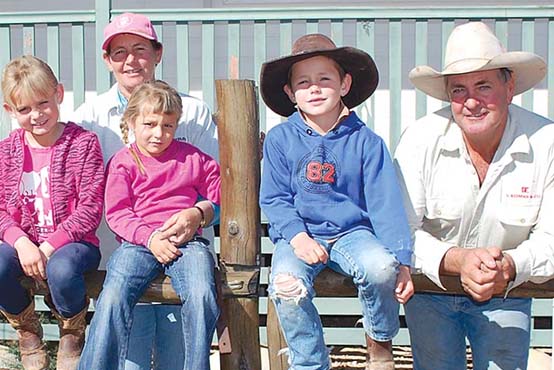 Craig and Nikki
Morney Plains Station, Windorah, Queensland
"A heart for the Channels"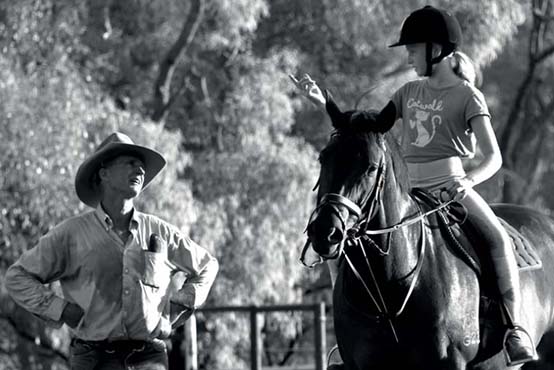 Mike and Jane
Spring Creek Station, Western Australia
"The old-fashioned way"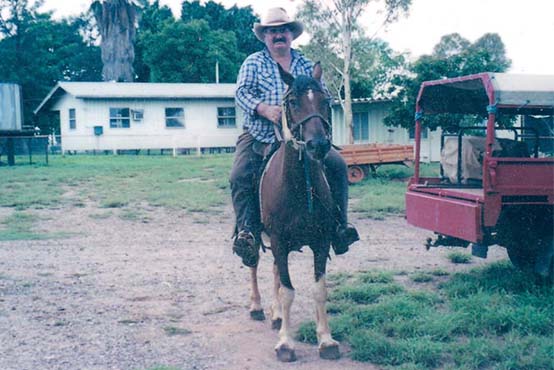 Merv Wortley Senior
Ruby Plains Station, Halls Creek, Western Australia
"An Outback Life"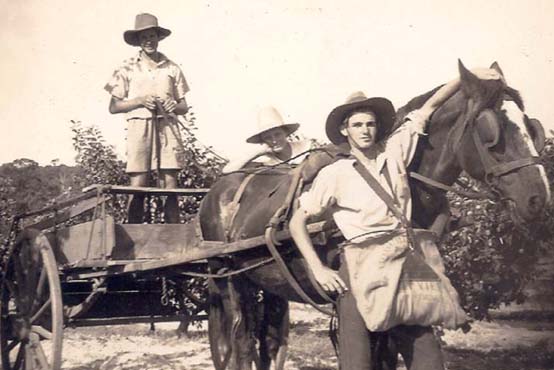 Ernie Draheim
Stanthorpe, South East Queensland
"My earliest memories"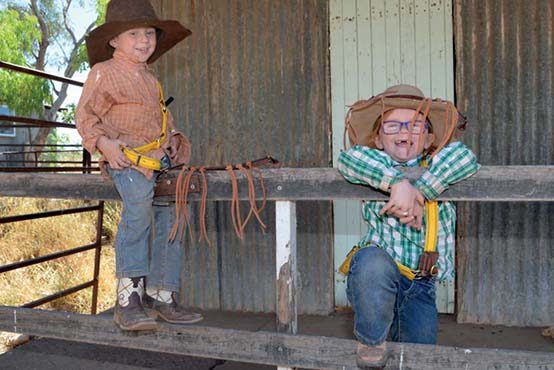 Riley and Shayla
Thorntonia Station, Camooweal, Queensland
"Ginger Ninjas"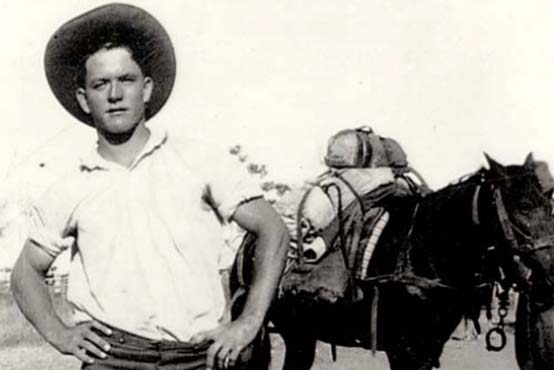 Ted Fogarty
Lucy Creek Station, Northern Territory
"You do the work"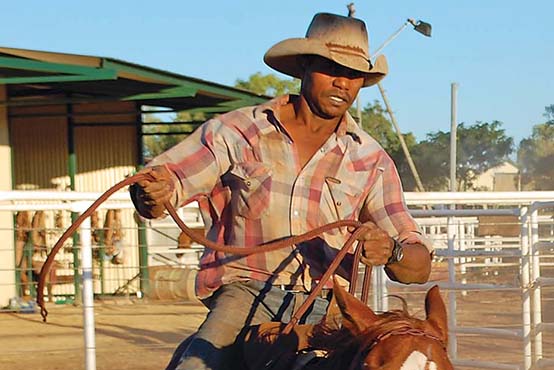 Eddie Shadforth
Mistake Creek Station, Northern Territory
"Still doin' it"
Written by Helen Kent
All stories have been written by Helen and in her quiet, respectful and observant manner, she has brilliantly captivated on paper people's personalities (their wit, their memories), through an intuitive and charming writing style. Lyle and Helen's initial motivation to capture people's stories originated from a trip in 2006 when they recorded a short story. Helen recalls that:
"It was a sad and tragic event through which a brave and inspirational couple coped and persevered. We just wanted to write it down."
Helen started using a recorder to capture every word as she quietly interviewed and listened to people talk about their lives. She wanted her writing to reflect the way people speak.
Dedicated to the Australian country people who have made this book possible.
Thank-you! You're all heroes.
An Australian legacy
Helen's stories have already been listed with the National Archives, due to their historical value and significance.
Going the extra mile… since 1988
It is more than a unique tradition… it is iconic…!
Queensland's family-owned business Kent Saddlery is the only saddlery in Australia that with their travelling shop covers huge distances across northern Australia, reaching Queensland's Gulf and Channel Country, the Northern Territory and Western Australia's Kimberley and Pilbara regions.
Every year since 1991, Lyle and Helen Kent have made this extensive trek, taking their travelling shop into the outback, visiting up to 140 cattle stations on each journey.  Their annual trip has become more than a welcome tradition at every station they visit. Not only because no other saddlery companies or hawkers are prepared to commit to travelling the huge miles, but more so, because Lyle and Helen have established so many friendships with a vast number of station people right throughout Northern Australia.
Lyle and Helen have always had a genuine affinity for country people and the places in which they live and they admire their resilience and hardworking ways.
If anyone was in the position to produce a book about country people of northern Australia; sharing their stories and way of life, it would be Lyle and Helen Kent….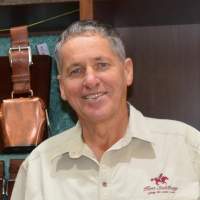 "People in the bush are different, unique; some who haven't been educated have such amazing memories and are great story tellers. I always have and still today get a buzz when we drive down the station driveways."
Lyle Kent
This book focuses on people, and we want it to give readers a sense of life in the bush. Each story is unique. We have tried to capture that uniqueness, bringing people's character to life.
Most of the stories are about ordinary, hard-working people – just good bush people. Some of those yarns: how I laughed when I read what some of those people said!
This book should be a must read for people wishing to learn of the character of the real Australia and is helping preserve history for coming generations.
This book brings out the best of the Australian spirit and culture, and is part of history.
Big Country, Small Community
Cathy's water dragon enjoying a great read
Thanks to Cathy from Narrandera, NSW for sending in a photo of her water dragon checking out 'Stories of Australian Country People'. "I didn't think anyone would probably send you a photo of your book being read by a water dragon, so here's one for you!" said Cathy.
'Stories of Australian Country People' being enjoyed from across the globe in Canada!
Julia Palmer said, "We love our copy of Kent Saddlery's Stories of Australian Country People! It's always fun to read about ranching in other parts of the world and this book combines the stories with beautiful photos of both the people and the land. It captures both hardships and joys of working and living on the land."
Craig Lasker, Nikki Smith and kids, Morney Plains Station, QLD
At Morney Plains Station, Windorah, South West Queensland, Craig Lasker, Nikki Smith and kids gathered for a photo with Helen. Dusty was home from boarding school, and with siblings Ty and Casey, was looking forward to taking part in the Windorah Rodeo Club Campdraft and Rodeo. This family's story "Heart for the Channels" as captured in "Stories of Australian Country People" continues to describe them well.
Daren and Dean Lorenz, Durrie Station, QLD
Darren and Dean Lorenz, with Helen Kent, walked a very short distance from the Durrie Station homestead for this photo. In the introduction to Darren and Dean's story, "A Special Place" in "Stories of Australian Country People", Helen has written, "The bright orange-red of lines of sandhills fight for attention… the vastness of the sight bombarding and delighting the senses. At times, it's almost too much to take in."
Marion Downs Station, Bedourie, QLD
Wow! At Marion Downs Station near Bedourie, South West Qld, numbers of people lined up to purchase a copy of the coffee table book "Stories of Australian Country People". Such an enthusiastic response demanded a photo, so everybody gathered at the Kent Saddlery travelling shop with their copies of the book.